Numatic WV370-2 Vacuum Cleaner - Wet/Dry. 230V. 15 Litre Dry Capacity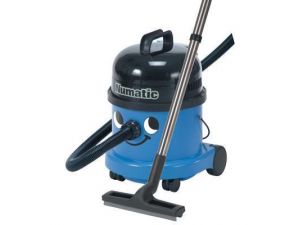 Numatic WV370-2 Vacuum Cleaner - Wet/Dry. 230V. 15 Litre Dry Capacity
ebuy number: 12268
For dry use, a large filter ensuring a high standard of operation, for wet use simply switch off dry filter to a wet float valve and change of floor nozzle ensures excellent wet vacuum performance. Body is manufactured from ABS plastic.
Ideal for unblocking sinks
Supplied with accessory kit
2.4m flexible hose.
Aluminium tube.
Aluminium tube bend.
300mm wide wet nozzle.
300mm wide dry nozzle brush.
Max. power (W) : 1200
Air flow rate : 40ltrs/sec
Cable length (m) : 10
Power supply voltage : 230
Dry tank capacity (l) : 15
Wet tank capacity (l) : 9
Noise level (dB(A)) : 77
Weight (kg) : 7.1
H x W x L (mm) : 510 x 355 x 355