Vacuum Cleaner Henry HVR200-12 230v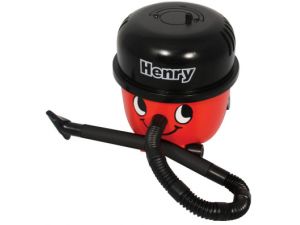 Vacuum Cleaner Henry HVR200-12 230v
ebuy number: 36874
Professional vacuum cleaner
Very economical as every time it is switched on it will automatically start on the economy setting. Only is more power is needed you will need to push the red switch to operate in Hi mode.
Has a 10 metre cable with a storage and rewind system, keeping everything neat and tidy.
Works with HepaFlo dust bags which improve filtration efficiency, cleanliness and the capacity.